Hi everyone! It's Goren1818 signing on for his first post on this amazing blog. Who remembers the original California Adventure and its original concept? The park was meant to represent the fun and sunny culture of California. The park featured carnival and boardwalk themed rides with a beachy theme. Unfortunately, the theme was the parks biggest criticism. The public said the park felt too much like a carnival or temporary fair that was put together on a low budget. It was missing the Disney magic. Disney decided that it was time for the clunky boardwalk theme to go and redo the park with a brand new 1920s theme. Unfortunately, the parks signature item, "the California letters", were removed along with the original concept. The California letters were outside the turnstiles to the park. They were a landmark that everyone knew. It was also a common photo-op spot for families.
The letters in front of their original location, California Adventure.
Photo credits: insidethemagic.com

The California letters were even given overlays related to the season or current events going on at the Disneyland Resort. For example, during the winter holiday season, the letters were given a candy cane overlay. Also, for the World of Color fountain show premiere, each letter was painted a different color of the rainbow.
The letters with their World of Color overlay
Photo credit; Mouseplanet.info
The letters were a landmark that every guest would stop by and see every visit to the park. There was a lot of backlash when Disney announced they would be removing the letters as part of their California Adventure re-theme.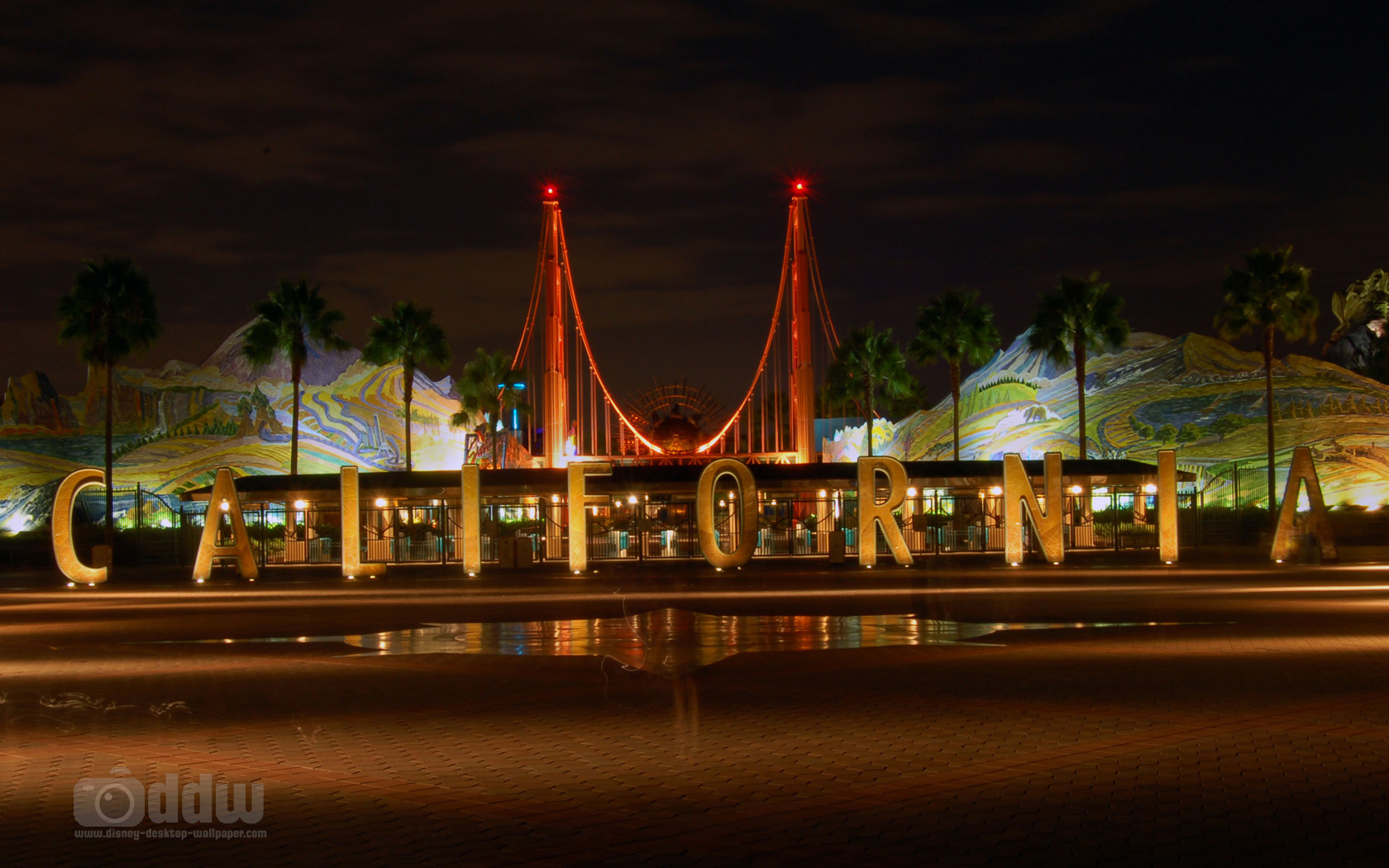 The old entrance to California Adventure
Photo credit: disney-desktop-wallpaper.com
The new entrance to California Adventure
Photo credit: insidethemagic.net

Disney wanted the legacy of the infamous letters to live on because the public felt the letters were a true landmark of California. They were donated to the California State Fair in Sacramento, where they now reside outside of the entrance. Don't worry, you can still take your picture with the California letters at their new location to this day! The Address you can find them at is:
1600 Exposition Blvd, Sacramento, CA 95815.
The letters at their new location in Sacremento
Photo credit: iamamommynerd.com


We will be creating an album with all of our reader's pictures with the letters. You can E-mail the pictures of you have taken in front of the letters to
mydisneyway@gmail.com
with the subject line reading "California Adventure Letters". Hope you enjoyed my first article :)